The construction of the new entrance gate has been considerably delayed due to the damage caused to the KPN cable during the ground work. Not being able to pin, no telephone coverage for a week, the consequences were major. Fortunately, everything has been repaired, a piece of new cable has been welded in between. Wifi, telephone and the Sports Café's cash register system function as usual.
The company that will install the fence will be on repeat soon!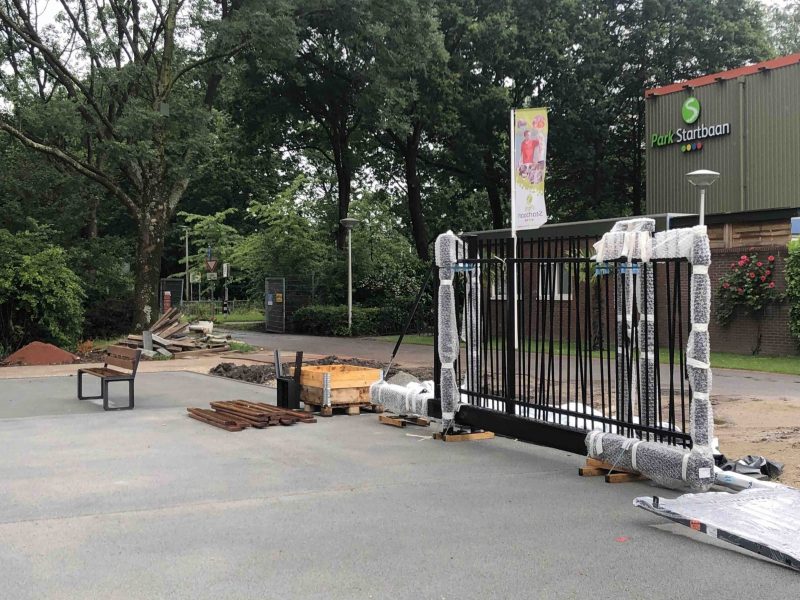 The new benches have arrived at the palm terrace after a very long delivery time. We do not know whether they were trapped in the Suez Canal, but it is certain that some of the benches had to come from the Far East. But the patience has been rewarded. The bamboo-wood benches are beautiful.