A very nice prospect for tennis fans: From May 11 the outdoor courts will open to everyone. (see bottom of this message) Unfortunately for billiards, the catering and the indoor courts, they remain closed, due to the corona crisis. But nevertheless a good time for the following news: the park has a new name:
"Park Startbaan"
Stichting Tenniscentrum Startbaan and tennis club LTC Startbaan have chosen a new name for the park: Park Startbaan. With this new name we create a solid basis for an attractive appearance of our park. A new name also includes a new imagination, a new logo and when you enter the Park, you can't miss it.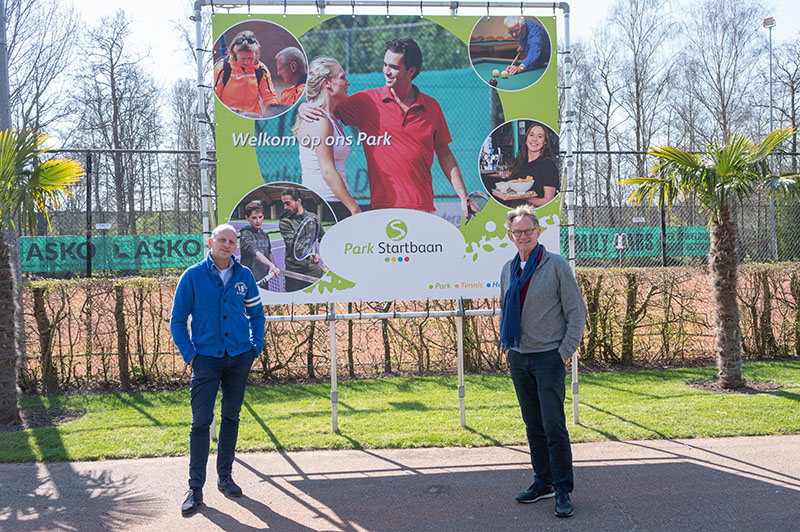 Rein Willems and Milko Arendse are using the new welcome sign. At an appropriate distance from each other and without an audience. Han Schooneman (design) and Paul Gabel (photography) witnessed.
Why a new name?
Since the takeover of the park in 2017, much has changed, improved and renewed. Think of the lighting of the courts, the green environment, the solar panels and the layout of the billiards centre. This includes a new image, a new name. After all, our Park as a whole has more to offer than the clubs, the foundation, the billiards center or the catering separately. We have chosen Park Startbaan as an umbrella name, with which we expressly profile the location, the park.
A new name also includes a new, connecting logo, a logo in which we all recognize ourselves and in which the functions tennis, billiards, catering and the foundation have a place. As a Park Startbaan, we can use this to publicize all our activities, to also welcome new guests, players and users.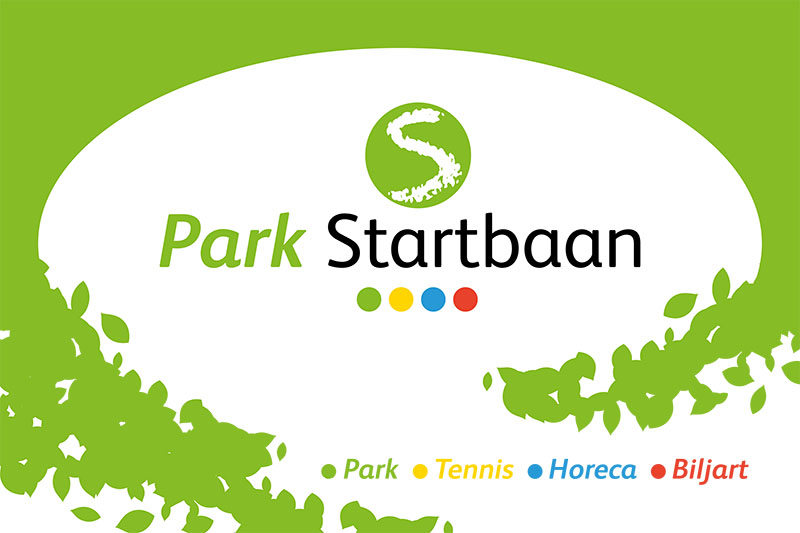 Park Startbaan: our park.
We as users of the park take it all for granted. We play in a beautiful, well-maintained, park-like environment, on 12 clay courts, 5 indoor courts, and 10 billiard tables. And we can enjoy it together on the cozy terrace or at the bar. We are used to it, it is our park; management and use, everything is close together.
We also want to bring this good feeling to the attention of a wide audience so that more people can discover our park. That is why advertisements were developed with the logo and the new name. You will soon encounter the most striking in the AmstelveenZ magazine, which will be published around 22 May.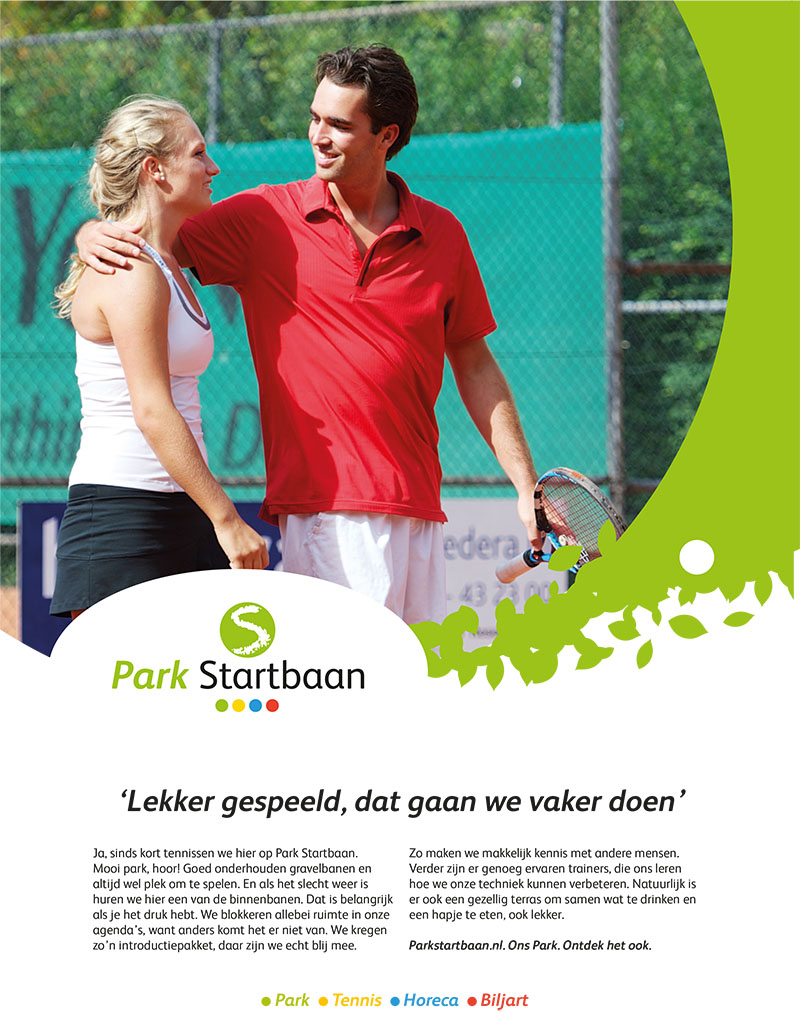 New name, new logo and therefore also a new website:
A new name and a new logo also include a new website. We have worked hard on that. It has become a portal where you can rent a tennis court or a billiard table, find news about our Park or see if the catering has something on offer. For outsiders, it should point the way to the clubs or, for example, to the page for renting tennis courts or billiard tables. This website shows who we are, what we do and what you can experience with us.
Take a look at: www.parkstartbaan.nl