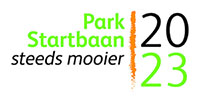 The space of the two dressing rooms has now been completely "demolished". The future walls are "drawn" on the floor with wooden planks so that the installer can start installing the underfloor heating after the holidays. (see picture)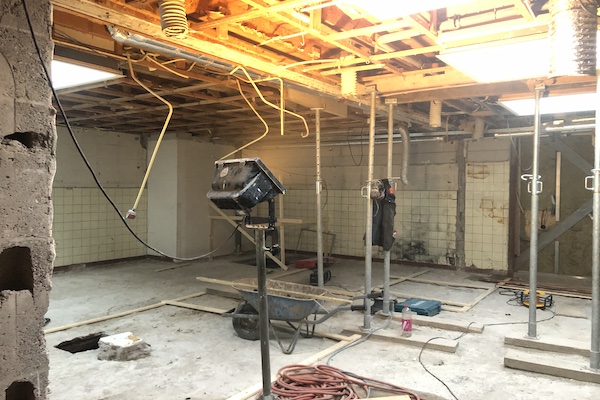 The last details, the choice of tiling and the choice of color for the shower walls, were discussed in extensive consultation with a delegation from the board of LTC Startbaan and immediately afterwards determined with the contractor. It's going to be beautiful!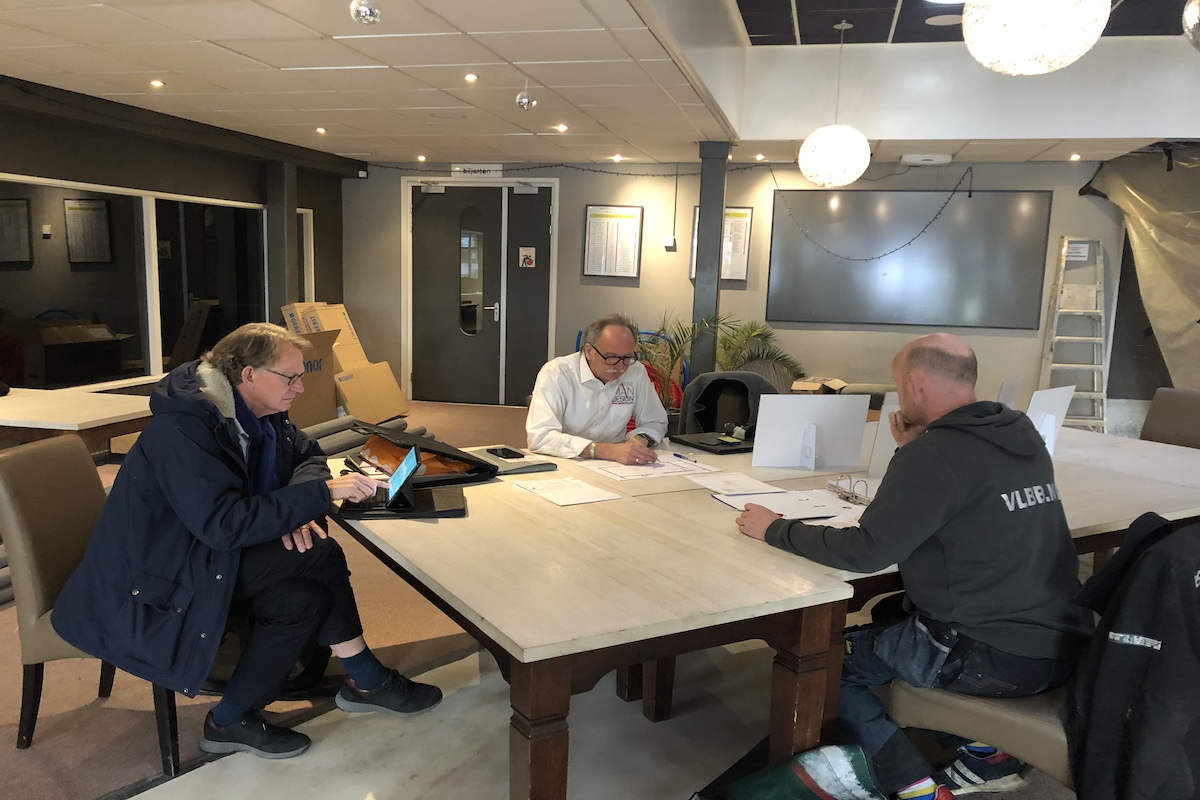 Great progress has been made on the outdoor courts in recent weeks, partly thanks to the good weather. All fences have been removed, all courts have been provided with new sides and the old excess gravel has been removed.
Between lanes 1 and 2, the path was excavated, new drainage was installed and then a new lava layer.
Finally, the practice wall has been moved to the end of the "palmenlaan", between lanes 8 and 12.
Extensive consultation with the board of LTC Startbaan also took place about this project. This has led to some improvements in implementation. For example, a small terrace with benches for parents to sit while the children play on the mini track will be built in front of the new practice cage annex mini track.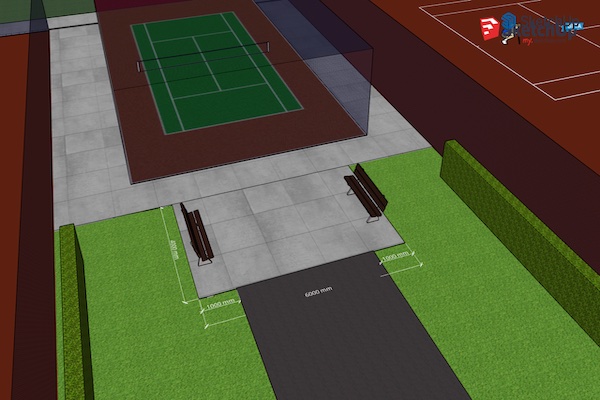 Another outcome is the development of the second terrace between lanes 4 and 5. The wider tiled path here will be raised 30 to 40 cm and furnished with benches, parasols and a palm tree. The placement of a small bar on special occasions is even taken into account.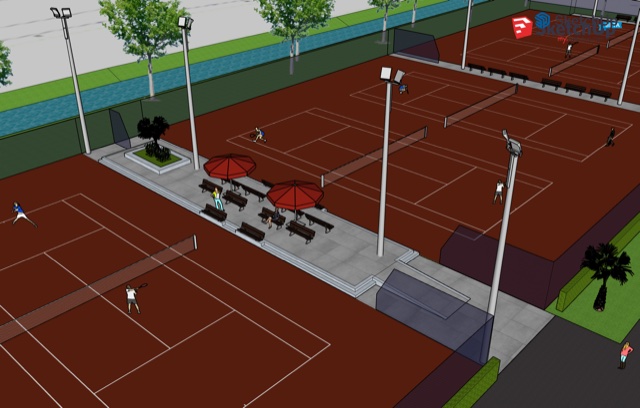 Around the holidays, the old tile paths are removed and new tiles are laid everywhere.
The new fencing will be started immediately in January, after which the clay courts will be finished.
During this winter, the construction pit for the future padel courts, on the site of the old practice cage, will be further excavated. There is currently no schedule known for the construction of the padel courts, but that will certainly be after April 1, 2021.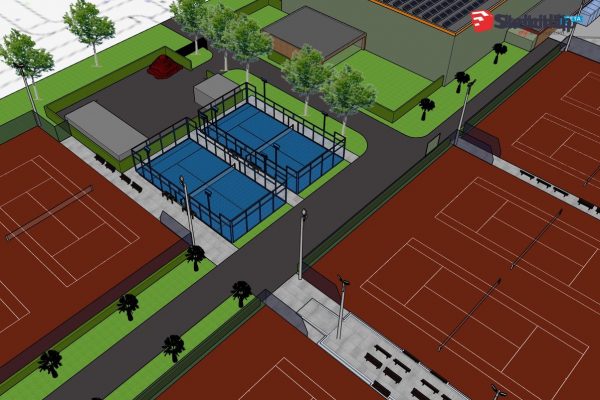 The progress of all projects can be followed on the website.